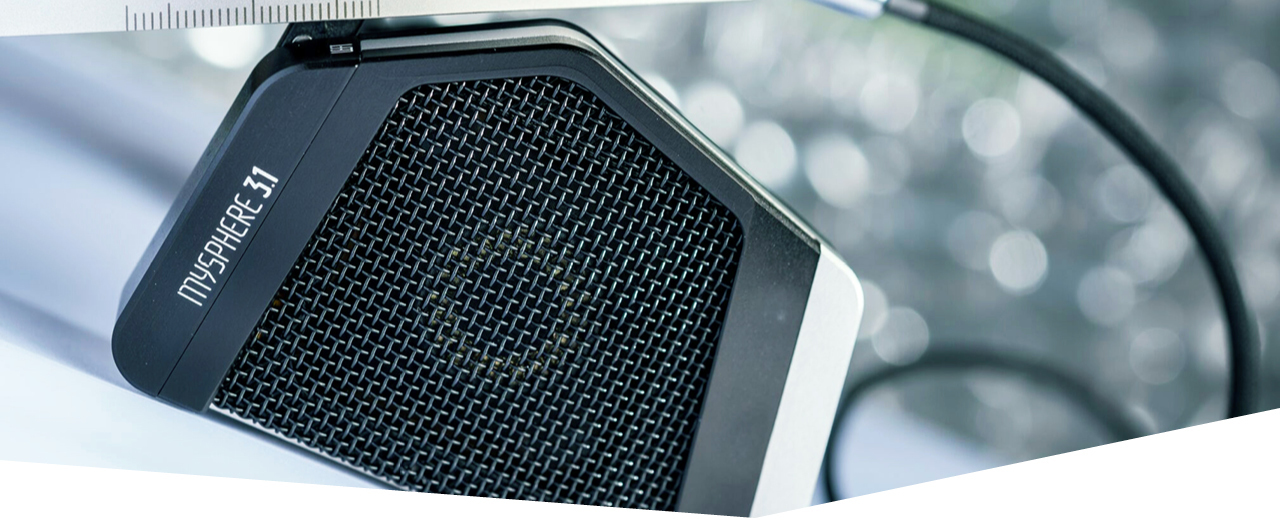 Terms & Conditions
General terms and conditions
1. Applicability
The general conditions below are applicable to all offers, tenders, order acknowledgments, confirmations, bids and agreements awarded. Any agreements deviating from these general conditions are only binding on LB-acoustics Messgeräte GmbH if they have been expressly confirmed in writing. General conditions for purchases of any customer are not applicable unless these are expressly confirmed in writing by LB-acoustics Messgeräte GmbH. Once a customer has been advised of the existence of these general conditions, any sub- sequent agreements between the customer and LB-acoustics Messgeräte GmbH are deemed to be agreed upon under these general conditions. If any of the provisions in these general terms and conditions are rendered null and void, this will not affect the other provisions which will remain in force.
2. Offers
All our offers are free of any obligations on our part, unless expressly stated otherwise in writing. All commitments and consents need to be confirmed in writing by LB-acoustics Messgeräte GmbH. Samples shown or given of models are for indication purposes only, without the need for the goods actually delivered to be in conformity with these samples, either in form or shape.
3. Pricing
Unless otherwise agreed in writing, all prices are exclusive of value added tax (VAT). If the VAT number of the customer is not known and after being specifically requested by LB-acoustics Messgeräte GmbH have not been advised, LB-acoustics Messgeräte GmbH retains the right to charge VAT. Deviations of any offers already made are only binding on LB-acoustics Messgeräte GmbH, when these have been confirmed in writing by LB-acoustics Messgeräte GmbH. The indicated price is based on the purchase prices and other costs prevailing at the date of quotation.
Any costs for installation, construction and other costs to be made in con- nection with the delivery are not included in the quoted price.
4. Delivery/Date of Delivery
The indications for delivery dates in offers, confirmations and/or agree- ments are being made in good faith and will be taken into account as much as possible but are not binding. In case of delay (or inability to ad- here to) in delivery date, LB-acoustics Messgeräte GmbH will contact the customer. Delivery after the agreed date does not entitle the customer to the right to any claim for damages in whatever form nor to refuse to accept the delivery of or to cancellation of the agreement nor to defer partially or entirely his obligations in conformity with the agreement. Delivery of any products will be made free ex-store. Irrespective of the agreed manner of delivery, all goods to be delivered are, from the moment of dispatch from the store of LB-acoustics Messgeräte GmbH, for account and risk of the customer, even if, at the time of dispatch by transporter, a declaration on the letter of freight requires that all damages during transport is for account of the sender.
5. Preservation of Ownership/Intellectual property right
Until the time that the customer has fulfilled his obligations for payment and any other obligations under the agreement, the goods delivered re- main the property of LB-acoustics Messgeräte GmbH. If the customer is in breach of the obligations, LB-acoustics Messgeräte GmbH is entitled to reclaim the goods for account of the other party from the place where they are. The other party herewith irrevocably empowers LB-acoustics Messgeräte GmbH to exercise the above right. LB-acoustics Messgeräte GmbH retains all rights and industrial property rights regarding the goods delivered, including the designs, sketches, models, instructions for use and manuals. The contacting party agrees to refrain from the coping either by themselves or by others and to use the knowledge and data included in these documents or otherwise advised to them, only for the normal own usage of the goods delivered and not to divulge this knowledge and these data to third parties. A breach of the above condition is a penalty (or: a fine) of € 100.000.- for each violation of these terms and does not diminish in any way all other rights of the delivering party to demand compliance, dissolution and complete indemnification and so forth.
6. Payment
Unless otherwise agreed, payments will have to be made in advance, to an account advised by LB-acoustics Messgeräte GmbH and without any deduction or other offsetting arrangement. If payment is not made in advance, the customer is deemed to be in violation of the agreement, and LB-acoustics Messgeräte GmbH is entitled to a compensation of interest at the rate of 1.5% per month from the due date of payment, without having to give any prior notice of this breach of agreement. All costs reasonably made, both judicial and extra-judicial, are for account of the customer who is in breach of the agreement.
7. Warranty
Any warranty only covers deficiencies, to the extent that those are not excluded, which occur within one year from the date of the invoice. Any claims on the basis of this warranty are to be promptly, but in any case, within 7 days after the deficiency has been discovered, advised in writing by registered mail to LB-acoustics Messgeräte GmbH. In case of exceeding this due date for giving advice, all warantees on the part of LB-acoustics Messgeräte GmbH become invalid. Any malfunctions, which are the consequence of incorrect use, or any use for purposes other than for which the products are intended, or which are the consequences of inadequate maintenance are excluded from this warranty. The warranty includes any malfunctions of the product which has been delivered which become apparent will be re- paired by LB-acoustics Messgeräte GmbH or the product will be replaced by an equivalent product, this at the judgement of LB-acoustics Messgeräte GmbH
8. Liability
LB-acoustics Messgeräte GmbH does not take any responsibility for any damage occurring either directly or indirectly after delivery, either to the customer or to property of the customer or to third parties or damage to the property of third parties. The customer herewith exempts LB-acoustics Messgeräte GmbH from any liability against any claims by either himself or third parties in case of any such damage. In case, notwithstanding the restrictions of responsibility contained in this section, any liability exists against LB-acoustics Messgeräte GmbH, this liability shall not in any case exceed the total value of the product ordered and delivered.
9. Force Majeure
In case of force majeure or similar circumstances of such nature, which causes that compliance by either party with the terms of this agreement cannot reasonably be required, the execution of the order will be deferred to both parties. If such deference lasts longer than 3 months, both parties have the right to terminate the agreement in writing by registered mail.
10. Governing law and competent jurisdiction
Austrian law governs all agreements between LB-acoustics Messgeräte GmbH and the other party. The Court of Vienna, Austria, will have exclusive jurisdiction to hear any dispute arising under these Conditions and all orders, acceptances and agreements.
11. Right of Recession
The requested product will be manufactured after order and pre-payment specific on demand.
April 2018