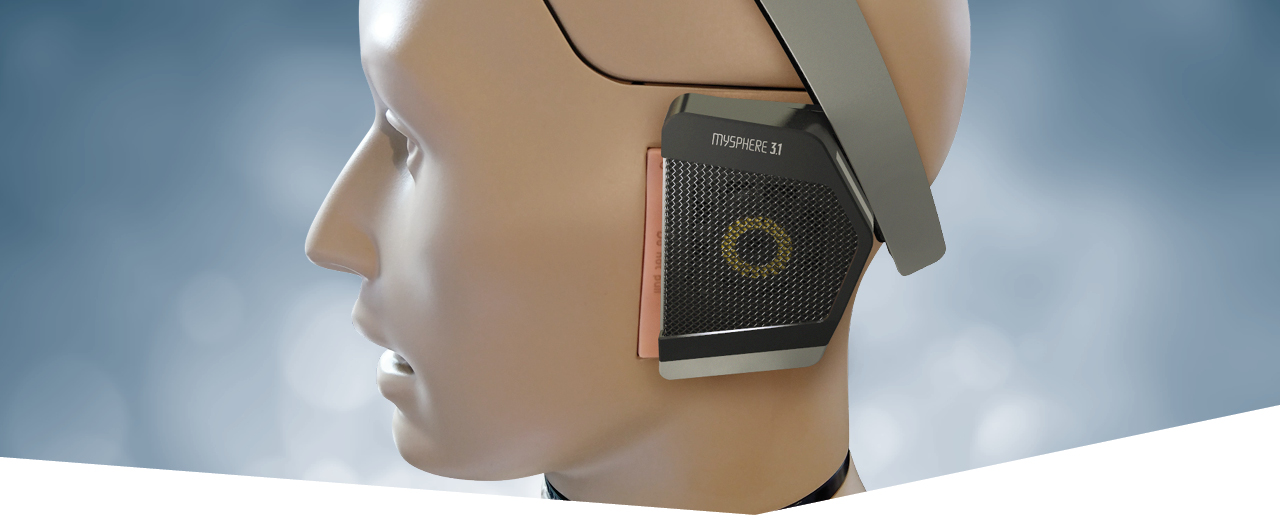 Features & Specs
Because inner values count.
Read all about our MYSPHERE 3 and what makes it so unique.

Spatial Sound
Supported by the open design, the drivers are kind of levitating, "hovering" over the ear. The open
front cushion enables sound to flow from one side to the other and vice versa. This "hover-ear"
attribute creates an unprecedented binaural effect and sublime spatiality.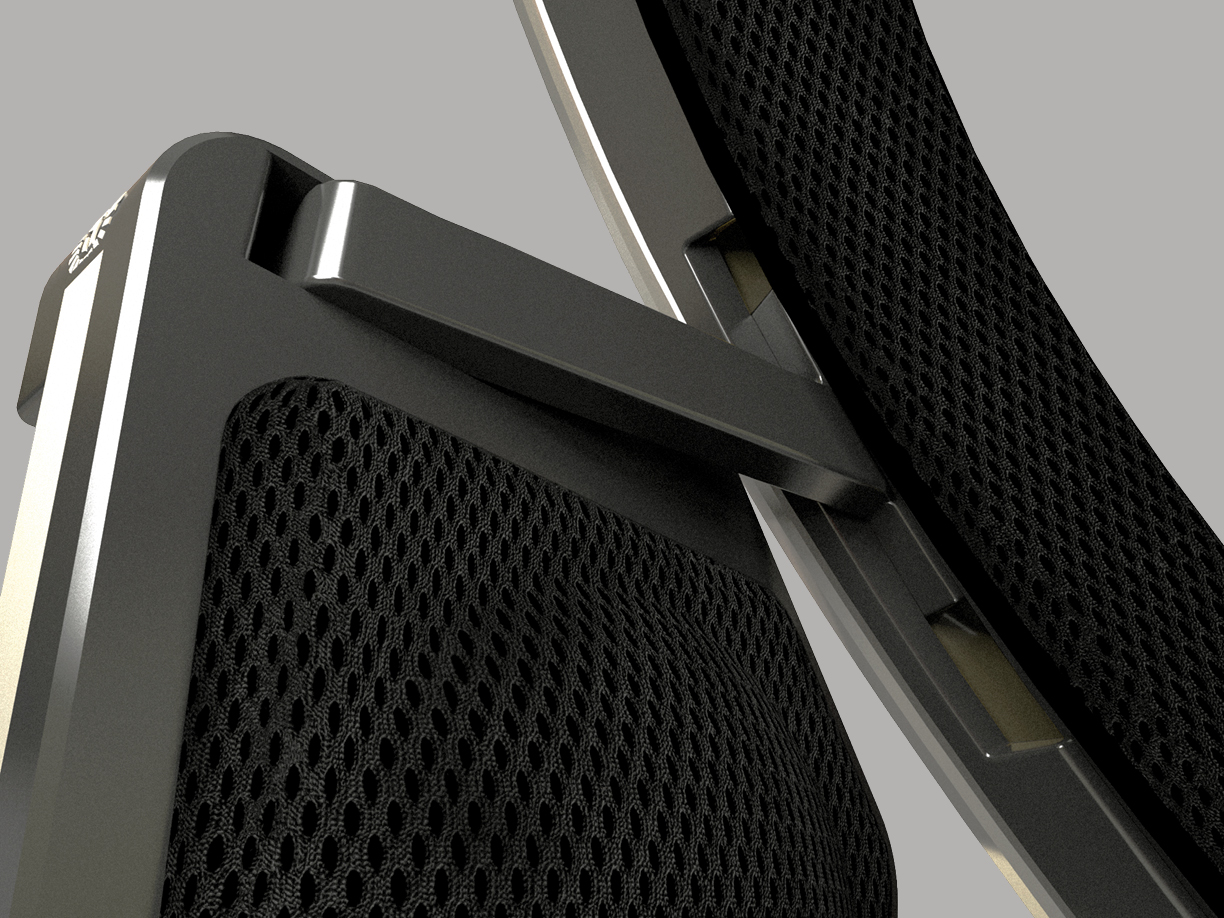 Transient Response
An ultra light coil and a glass foam membrane with a cobweb structure allow fastest impulse reproduction. All dispensable air volumes like tight channels, slots, holes etc. are largely avoided in order to reduce additional acoustic masses.

Open Design
On both sides of the moving membrane the spaces are completely vented. No acoustic volumes hamper the membrane in its movement and the front cushion is acoustically open. This yields an unsuspected sense of space.

Innovative Frame Construction
A light metal frame transmits the force from the soft cushions to the head to achieve very small specific surface pressure. Sensitive areas of the head are bypassed resulting in a well-fixed headband carrying the hovering drivers.
All cushions are attached by magnets and can be removed manually without tools.
Additionally, both sides of the earphone can be removed without tools to facilitate the transportability and service.
Since no human head is really symmetric, all adjustments of angle and height have been accomplished without mechanical lock-in positions. A fine scaling allows for easy retrieval of personal settings.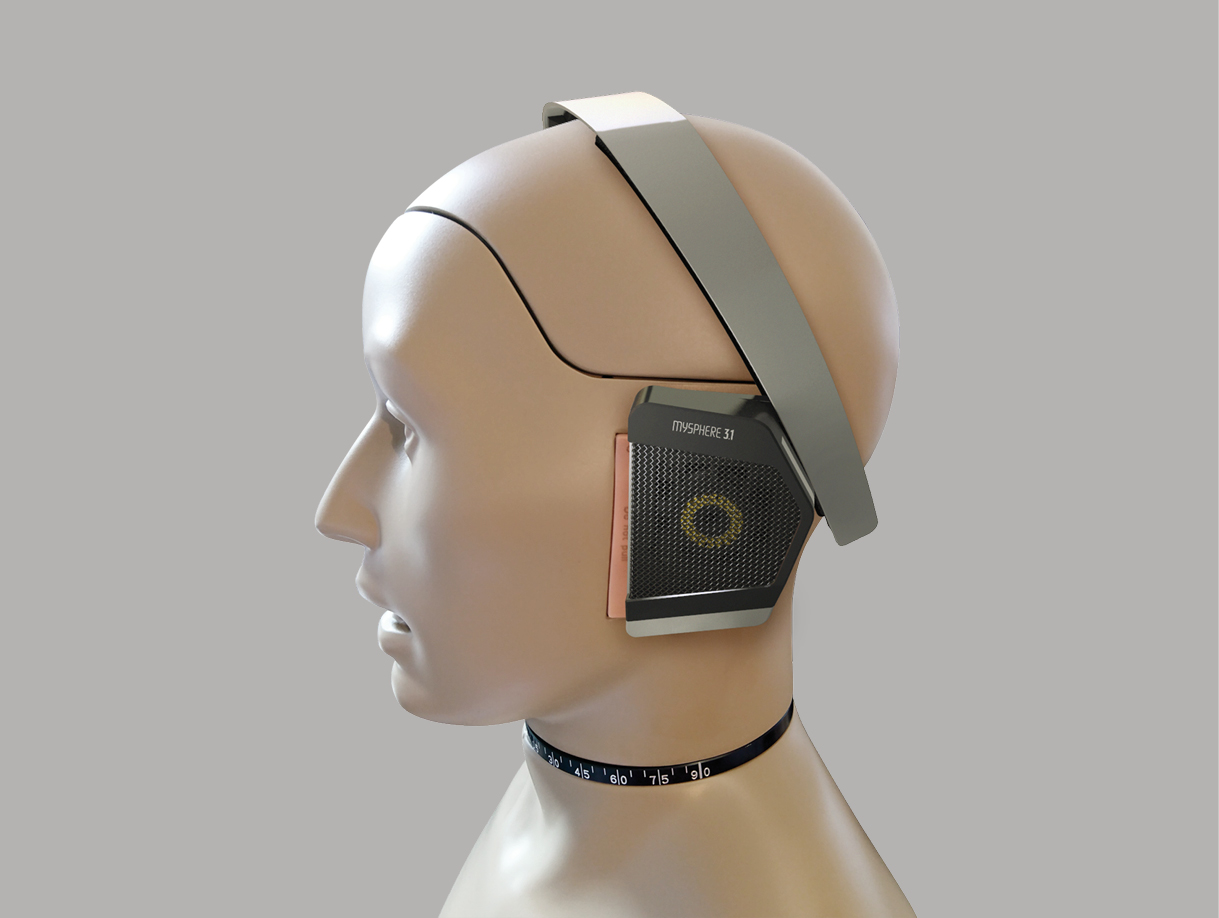 MYSPHERE 3 has been developed by LB-acoustics Messgeräte GmbH applying their core competences in sound and vibration measurement technology.
Meeting the requirements of the audiophile community all measurements are carried out according to the latest technical standards. This includes simple sound measurement as well as mechanical vibrations and psychoacoustic tests. But the final examination is made by the human ears of our test persons, which significantly influences the whole design concept.
Style
hovering next to the ears, fully open
Sensitivity
96 dB / 1 mW RMS = 115 dB SPL/V eff. – valid for MYSPHERE 3.1 (at Ear-Drum Reference Point)
Maximum input power
60 mW
Rated Impedance
15 Ohms (MYSPHERE 3.1) or 110 Ohms (MYSPHERE 3.2)
Transducer type
dynamic
Transducer size
40 x 40 mm
Diaphragm
squared, glass-foam enforced
Membrane excursion
4 mm
Frequency response
20 Hz – 40 kHz (-10 dB)
Magnetic structure
radial, fully vented
Magnet type
Neodymium N52
Magnet density
1.5 T
Weight
345 g (without cables)